Vegan Toothpaste: Cruelty-Free, Animal Free Ingredient Alternatives
I'm guessing you might agree that shopping Vegan can sometimes be very difficult. Especially when it comes to Vegan Toothpaste.
But, don't worry!
We can help by sharing our research with you about some great Vegan Toothpaste options.
In this article, we share our research into how alternative (including vegan) toothpaste popularity is growing, the benefits of going vegan for your brushing, and we even follow up on animal testing in case animal cruelty is one of the reasons you have for choosing a vegan lifestyle.
Do You Also Want To Help Protect Animals?
So, have you decided to choose a cruelty-free toothpaste option featuring no animal-related components for your daily tooth care?
That's excellent!
But, do these products exist?
Well, we did find it difficult to find toothpaste companies that don't test their products on animals and also don't use animal ingredients. It was very hard task since these types of products are not extremely popular (yet).
So, are there any good options for vegans?
YES!
And luckily, this market is expanding. Not only are there vegan options but there are also other alternatives to traditional toothpaste.
Is Traditional Toothpaste On The Way Out?
Did you know one third of the population don't brush their teeth with traditional toothpaste?
A lot of people are very skeptical about conventional toothpaste. That's the reason why some of them dare to venture out and try new things.
The wide range of alternative products used by people to replace traditional toothpaste ranges from baking soda to coconut oil.
So, what's the real story?
Many people that use alternative toothpastes state:
They don't think traditional toothpaste actually prevents cavities
No matter how well they brush their teeth they still get plaque
63% of toothpaste non-traditionalists say they look for better options to help whiten their teeth
As the amount of people looking for other options that offer better results than traditional toothpaste increases, so does the popularity of vegan toothpaste.
The popularity of vegan toothpaste itself has grown tremendously over the last 3 years. This chart on Google Trends can give you an idea of how much:
What Are Large Toothpaste Companies Doing To Animals?
There are a lot of companies who are banned from vegan associations. And, many of them are very popular, brands such as: Sensodyne, Crest, Colgate, Aquafresh and there are others.
Why does this matter?
Because they test their products on animals or use ingredients extracted from animals to make their products.
Although, before we completely throw Colgate under the bus, they should get credit as Colgate has worked hard to get away from animal testing. Much of their animal testing in the past has practically been forced by government regulations.
Colgates efforts to get away from animal testing is succeeding as they have had a string of over a year free of animal testing.
Animal Testing
When product testing is required by the law, many of these large companies have to resort to conducting tests on animals. Some of these brands (like Colgate) are actively working with PETA in order to develop and validate a cruelty-free testing method.
However, they haven't found good methods that can meet regulations without using animals.
They test on animals because some components of their testing can be harmful and even cause death when used on humans. The risks are no less when performed on animals.
Animal Ingredients I Should Watch Out For…
Yes, we understand that cruelty-free isn't the same as vegan. But, typically if you are interested in a vegan lifestyle, you are also interested in kindness to animals.
So:
However, a vegan toothpaste can't include any animal-derived ingredients, while a cruelty-free one can (although many that have chosen a vegan lifestyle might not agree that there is a difference).
If you're only interested in looking out for ingredients that violate the vegan code, this here are some to watch out for.
The most abused ingredient used in toothpastes that we found during our research was Glycerine.
Many traditional toothpastes contain Glycerine, which is animal fat. And, they do so, even though there is synthetically-made Glycerine that can use natural non-animal components such as oil extracted from vegetables, seeds and roots.
That's not all…
Some other ingredients to look for (derived from a list provided by PETA):
Bee's Pollen
Boar Bristles (yes, also check your toothbrush)
Bone Meal
Glycerin or Glycerol (derivatives to Glycerine)
Propolis
Can Vegan Toothpaste Keep You From Getting Cancer?
One of the main benefits a vegan toothpaste typically offers is the lack of a chemical called SLS (Sodium Laurel Sulphate). This chemical is a foaming agent used in concrete cleaners and engine degreasers. There is a popular belief SLS can cause cancer.
To read more about SLS, we have an article that goes into more depth about SLS-Free Toothpastes.
Here's the deal:
Most vegan toothpastes only contain natural ingredients, avoiding the use of chemicals like SLS.
What else?
Another relevant feature about most of these toothpastes is the lack of fluoride.
Fluoride has been proven an excellent component to reduce the chances of getting cavities and a powerful chemical to strengthen teeth.
Read more about fluoride in your toothpaste in our article about Fluoride Free Toothpastes.
However, it's toxic when ingested. It's still legal but consumption is up to personal choice.
Vegan toothpastes also often offer the feeling of having received a deep cleaning. For example, wintergreen, spearmint, or peppermint are some refreshing ingredients that vegan toothpaste companies add to their products to provide fresh and natural breathe.
Recommended Vegan Toothpaste Brands
During our research, we looked for Vegan Toothpaste products that follow the vegan values we have talked about in this article.
The results were that we found a small list of the very best options in the market. All prove to be cruelty-free and free of any kind of animal-derived ingredients.
Uncle Harry's Fluoride Free Toothpaste – Peppermint
This freshly peppermint flavored fluoride free vegan toothpaste is provided by Uncle Harry.
Uncle Harry's Fluoride Free Toothpaste is one of the toothpastes that receives a ton of love from vegan product fans. This glass jar contains 3 ounces of the refreshing cruelty-free Uncle Harry's toothpaste.
What's the real story?
Supporting the remineralization of tooth enamel and refreshing your mouth with powerful mineral clay, plant essences, sea salt and other 100% natural components. Not only is it completely vegan, free of any animal-related ingredients, it also is gluten free, glycerine free, SLS free and fluoride free.
If you are looking for a truly natural and chemical free toothpaste, there likely isn't one you can find that is this free of contaminants.
But, that's not all…
Uncle Harry has several products to provide a complete treatment for tooth care. An alkaline mouthwash, a remineralization liquid for tooth enamel, a natural whitening toothpaste polish and an organic oral swish oil.
All these products along with Uncle Harry's Fluoride Free Toothpaste will provide you a white, fresh and clean oral experience!
Jason Sea Fresh Vegan Toothpaste, Deep Sea Spearmint
This company isn't a novice in the vegan market. They've been experimenting and trying different effective ways to encourage the use of natural and safer ingredients in personal care products since 1959.
Not a bad run!
They take their code of honor very seriously, promising a safe selection of natural ingredients, rigorous test procedures and constant innovation.
Bottom line?
A fresh and naturally sweet vegan toothpaste made of calcium carbonate, vegetable glycerine, purified water, sodium bicarbonate, algae extract and spearmint at a very affordable price.
Jason Sea Fresh Toothpaste, Deep Sea Spearmint does not contain fluoride. Also, you can find it in vanilla mint and tea tree oil & cinnamon flavors.
For a complete mouth cleaning treatment you can also get the natural bacteria-fighting mouthwash and the Jason Total Protection Sea Salt Mouth Rinse. Or choose from our list of top whitening mouthwash products.
A very refreshing option, and a proven vegan product since 1959.
Nature's Gate Natural Toothpaste, Creme de Peppermint
Whenever the topic of
vegan toothpaste
is brought to the table, Nature's Gate is a mandatory mention.
This particular toothpaste is very popular. It's so popular, it's even commonly used by non-vegans. Teeth whitening power is one of its most attractive features.
Nature's Gate Natural Toothpaste honors its name by being a completely natural toothpaste with no artificial flavors or sweeteners.
But, that's not all…
Some of the ingredients that make this one be considered the best toothpaste for health-conscious people are:
Calcium Carbonate
Seed extract
Root extract
Sodium Bicarbonate
Fruit extract
Aloe leaf juice
This SLS free, fluoride free and chemicals free toothpaste offers a great peppermint flavor to provide fresh breath for several of hours.
Price wise, Nature's Gate provides this 6-pack offering that gives you a bulk rate that knocks the price down a little.
You won't regret the natural experience that this vegan toothpaste product's brings!
Wrap Up: Vegan Toothpaste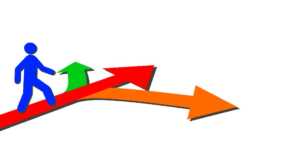 In this article we learned that your choices for toothpaste can affect how some companies treat animals.
We provided a small list of companies to avoid. But, this list changes all the time.
So, when you think you've found a company that meets your criteria, a quick Google search can sometimes confirm or deny you thoughts about a company.
We also learned how to look for ingredients that contain animal byproducts.
Do You Want the BEST Vegan Toothpaste?
Now it's your turn! Please let us know your thoughts about animal cruelty and if changing your toothpaste can help change large companies and large countries behaviors.
We feel that every little bit helps. We also believe that while living in a democratic country (like the good old US of A), give you power in the voting box, we also strongly believe that one of the most powerful votes you can provide is with your pocketbook.
So, provide your pocketbook vote daily. And, one vote for vegan toothpaste can chip away at the larger companies disregard for animal cruelty.