Luster Now Toothpaste
Luster Now Toothpaste (sometimes called Luster Now Premium White) is often touted as one of the best teeth whitening toothpastes.
Since I happen to be one of the pretty people (would mom lie?), I decided to give it a try.
One of the reasons it comes highly recommended is it was created by a team that consists of a medical doctor, a dentist and a scientist.
Do You Want Whiter Teeth?
This toothpaste contains a unique blend of 45 different therapeutic-grade essential oils.
This formula created by scientist is know as one ingredient under the trademarked name Citranene.
In addition to whitening teeth, the Citranene blend and other ingredients in this toothpaste (both inactive and active) freshens my breath and seems to improve my oral health.
At least it seems that way based on my dentist visits. And, it's not like I've had perfect visits in the past.
Advantages of Using Luster Now Toothpaste
Luster Now Toothpaste (sometimes called Luster White 7 or Luster Premium Power White or Luster Now Premium White)
is best known for its teeth whitening ability and this is the primary reason why I am reviewing it.
However, it also contains the ingredients necessary to promote overall oral health.
This toothpaste has ingredients that help to rebuild your enamel. But, the research says you have to use it regularly or your likely won't see those benefits.
If you use it long enough and properly, your teeth do feel stronger and you are less likely to experience sensitivity.
At least that is my experience.
Strong enamel is important because once enamel is gone, research shows it is practically impossible to get it back. Strong enamel also decreases the risk of cavities and tooth decay.
The ingredients in this toothpaste that help to whiten your teeth aren't overly abrasive. This helps to preserve your enamel while still effectively polishing away stains on your teeth. It also helps to protect your gums so that you can avoid potentially serious issues like gum recession and gum infection.
Gum recession can expose the roots of your teeth and you can't whiten your roots. If you whiten your teeth with exposed roots, your teeth will appear to be two different colors.
Additional Ingredients
In addition to the 45 essential oils that made up the special Citranene blend, other ingredients in Luster Now Toothpaste include:
Bambusa vulgaris leaf and stem extract: This helps to strengthen tissues, aiding in optimal gum health.
Cellulose gum: This helps to combat against tooth sensitivity.
Glycerin: This sweetens the flavor of the toothpaste.
PEG-12: This additive helps to give this toothpaste a smoother feeling.
Propylene glycol: This additive adds a light sweetness to the taste.
Sodium citrate: This works to prevent plaque through decalcification.
Sodium metabisulfate: This bleaching agent can also help to prevent cavities.
Urea peroxide: This helps to improve the whitening power of the toothpaste.
Carbomer: This is a teeth whitening agent.
Flavor: An additive to improve the taste.
Menthol: An additive to give the taste a "stronger" feeling.
Potassium acesulfame: This is a sweetener that doesn't increase the risk of cavities (nor cancer).
Silica: This is just an additive.
Sodium lauroyl: This is a surfactant that helps the toothpaste to distribute throughout the oral cavity during brushing.
Titanium dioxide: This is a white pigment that colors the toothpaste.
Zea mays corn starch: This is just an additive.
Something That Stains Your Teeth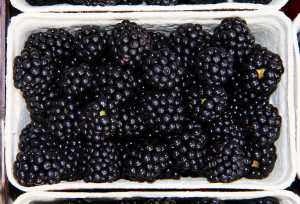 While these ingredients are effective, it is important to maximize the effectiveness by using this toothpaste properly.
Brushing three times each day and ensuring you floss at least once per day is important.
White teeth alone make you appear more youthful, but it is important to have optimal oral health as well.
For example, if you get cavities and have to have them filled, the filling may not whiten like your natural teeth,.
This can result in uneven whitening with this toothpaste and other teeth whitening methods. So, to ensure even whitening, you want to maintain healthy natural teeth.
When using this toothpaste, limit foods and drinks that promote stains, including those with dark pigments, such as blueberries, blackberries, coffee and tea. Also, avoid tobacco chewing and smoking.
Primary Benefits
Luster Now Toothpaste leaves a very clean feeling in your mouth after each use.
I feel like this toothpaste seemed to help whiten my teeth after a few months of use. Many other people feel have also stated in reviews that this toothpaste is able to whiten their teeth. Others have stated that it has helped to bring their yellow teeth to a whiter state relatively quickly.
In this video Sierra gives her review about Luster NOW! She was holding a contest, but that contest is now over. Just look at her teeth to see how well this stuff works:
Luster NOW! Instant Whitening Toothpaste Review and Contest! (closed!)
The level of whiteness is reported to be significant in other reviews, offering up to four shades whiter in just a week's time. I feel like I didn't get those results in that amount of time.
Many others do describe this toothpaste to be the most dramatic whitening difference of all whitening toothpastes on the market. However, individual results may vary.
To achieve the highest level of whitening, this toothpaste should be used at least three times per day, ideally, after each meal. Other benefits of Luster Now Toothpaste include:
Fluoride protection for strong and resilient enamel
Essential oils for optimal gum health
Seven powerful ingredients to remove stains and whiten teeth
Created with a balanced combination of nature and science
Disadvantages of Luster Now Toothpaste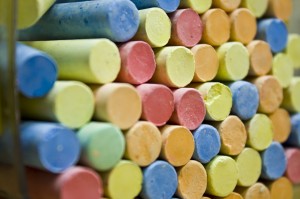 It is important to look at toothpaste as a whole and while this brand has very few disadvantages, there are a few things you need to be aware of.
First, many consumers aren't happy with the taste and they say that it is a bit too bitter and it leaves an unpleasant aftertaste.
I have to admit that it's not the best tasting toothpaste I've ever tried.
But, since I wanted to see results, I was willing to bend on the taste. It wasn't so bad that I need to brush again with something else to get rid of it's taste.
The packaging claims a fresh mint flavor, but I wouldn't say "minty fresh" is the first thought that pops into my mind when using this toothpaste.
It seems from the bad reviews that this is a common response to the taste. In addition to the "not so great" taste, some people feel that the texture is a bit too chalky and grainy, making it sort of break apart in the mouth as you are brushing.
Many people also report that the tube isn't full and it has a lot of air in it so you don't get a full tube of toothpaste.
Compared to other popular whitening toothpastes, Luster Now Toothpaste is a bit pricey with a 2.6 ounce tube costing around $6.00. Overall, whether this price is considered high or reasonable really depends on how effective this toothpaste is and if it is worth the small extra investment. This can vary from person to person.
Wrap Up: Luster Now Toothpaste
Luster Now Toothpaste appears to be quite different when compared to other brands of whitening toothpaste.
Do You Want Whiter Teeth?
It is a more holistic toothpaste that brings with it anti-inflammatory and antimicrobial properties. It claims to fight cavities, whiten the most intense stains and promote good breath. To ensure optimal results, it is important to practice good overall dental hygiene and brush properly.